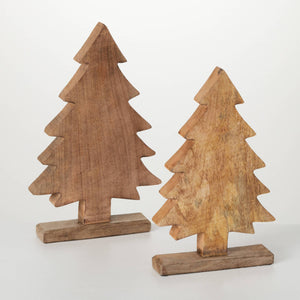 If you're looking to accentuate your decor while adding a touch of woodland charm, then this pair will be perfect for you. This pair of decorative trees have been hand-crafted of mango wood for a look that is eclectic to the eye.
Small: 8.75"L x 2.5"W x 15"
Large: 8.75"L x 2.5"W x 16.75"